Dear friends,
We have several pieces of news for February.
New Macintosh OSX Software
We announced in December that we had dumped our existing Mac OSX Reader software in favour of a new Reader that would be programmed for MacOSX from the ground up. We have released the first version of the software and it has already been praised by Mac users as a substantial and pleasing leap forward.
You can
• purchase the new Mac OSX Reader with the 2014 version of the Illuminator Dictionary in our shop
. (There is no update pricing for existing users because this package includes a new, professionally programmed product.) In the very near future the rest of our dictionaries for sale will come with the new Reader and we will send out a newsletter when they are available. Later this year, the new Mac OSX Reader will be further improved so that it will be able to read directly all of the free texts and reference works available on our web site and in other places, too.
New E-book and Kindle Book
In a recent newsletter we announced that Padma Karpo's famous commentary on Shantideva's very popular text
Entering the Bodhisatva's Conduct
(also known as
Way of the Bodhisatva
and several other names) was available from us. The paper book form will be available in bookstores later this year. For now the PDF e-book as well as the new Kindle book versions
• are available here
.
I think that the importance and value of this commentary has been overlooked. There are significant problems with many of the translations of Shantideva's text that have appeared in English. Padma Karpo, with short and easy to understand explanations shows the meaning of every word of the original, clarifying the actual meaning intended. As one person recently said,
"I was wondering about places in current English translations that do not seem quite right and places where the translations do not seem to match the Tibetan text. Padma Karpo's commentary solved every one of those problems and revealed many details of meaning that are present in the original but not obvious and even distorted in existing translations".
More free Tibetan texts
We have gradually been shifting our major collections of Tibetan reference works from commercial to free publications. Until recently two major collections still had to be purchased:
The Seven Treasuries of Longchenpa
The Entire Root Volumes of Longchen Nyingthig
These two collections are now
• free on our web-site
together with all of our other major collections.
We are pleased to say that with this latest offering, we now give away all of our Tibetan texts, reference works, and text collections, and most of our dictionaries! You can read them using the Windows TibetD Reader which also is available free on our web-site. At present we do not have a reader for Mac OSX Reader that can do this but the new Reader software for the Mac described earlier in this newsletter will be improved later this year to read these files directly on the Mac.
Reduced prices on some dictionaries

We have lowered the prices on some of the dictionaries we sell. Prices of all of our dictionaries with purchase links
• can be found here
.
In particular we have substantially lowered the price on our revised edition of the famous Tshigdzo Chenmo dictionary. A number of people have said that they do not want to purchase our version of this dictionary for the simple reason that many free versions of it exist. There is a general lack of understanding about the free editions. In fact, all of them derive from a single, very sloppy work done many years ago in which the Tibetan of the dictionary was transcribed into Wylie transliteration. Since then it has been copied and used by many people, and always with all of the many mistakes and omissions in the original transliteration still present. Deeply bothered by this, we made our own edition. It was input by us and edited for two full years by professional Tibetan editors to ensure total accuracy. Moreover, we carefully removed the Chinese from the original to make a new, revised edition that would be of maximum value to those interested only in the Tibetan aspect of the dictionary. Our dictionary is not free, but it is truly reliable and even better than the original, something which cannot be said for any of the free versions in use today.
The dictionary in general is a higher level product not useful to beginners. However, our thoroughly revised edition really is a must-have for all serious students of the Tibetan language.
New Publications
We have a raft of new or completely revamped titles coming out. Some are new and some have been available in e-book format for some time. All existing titles have been substantially reworked. Here are some of them: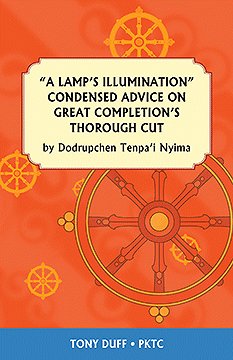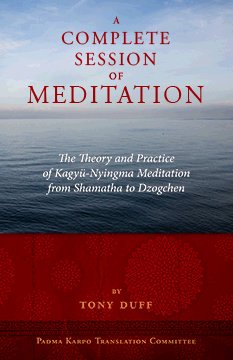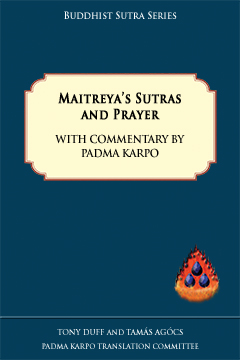 Yours,
Lama Tony Duff, Director,
Christopher Duff, Manager,
Tamash Agocsh, Translator
Padma Karpo Translation Committee